About Us
JOSHROB INTEGRATED SERVICES LIMITED
JOSHROB INTEGRATED SERVICES LIMITED is a well-known and certified Telecommunication Tower Erector in Nigeria. We ensure technical specifications and standards are adhered to during tower erection implementation. We are also engaged in the business of training rigger personnel, supply of rigging safety equipment, fabrication of masts, tower assembly and erection, flare stacks as well as other steel structures and procurement. We fabricate and erect various types and sizes of Hot Deep galvanized steel sections used for the building of Telecommunication masts and towers which include Monopoles, Guyed Masts and Self-Supporting Towers ranging from 25 meters to 250 meters and above, installation of Telecommunication Antennae, Microwave Dish and Radio links, on masts and towers.
We have in our employ skilled, trained, competent and certified Rigging personnel with years of experience in best safety practices that can achieve any given task and deliver the project successfully to the client.
In our staff strength, we have sufficient capacity and proven capabilities. Our personnel are organized into well-structured teams for effective project management and execution. Our services also cover innovative and cost-effective solutions for the most challenging project situations, including harsh environments and remote locations. Our competence levels is further complemented by our local in-house training scheme, which goes a long way in improving the skills set of not only our own staff, but also staff from other companies who undergo extensive training with us.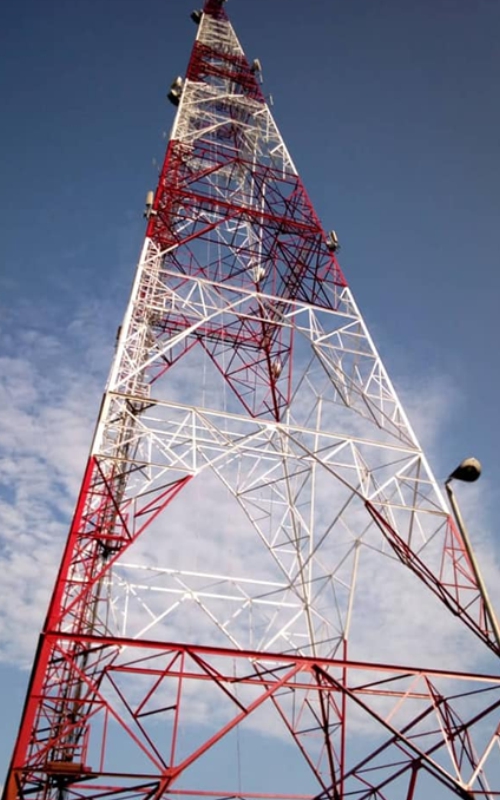 About Us
We Are Trusted Telecommunication Company Since 2015
This presentation is aimed at giving an overview of our general scope of services and as well as showcase our considerable experience. Our project startup procedures enable us to be more effective in a project design and management approach for our customers. Our standard design package and related specifications provide our customers with complete solution documentation. We believe that this approach provides a most cost effective project implementation, in the most demanding industries and the most challenging customer applications. Our services includes:
Please Feel Free to Call Us - We focus on:
Civil Construction Works
Riggers Training and Certification
Greenfield Tower/Mast Construction
Tower Integrity Checks and Maintenance
Project Management
Safety Gear Inspection